Biometric technology is rising in popularity throughout the world with every passing day. From mobile devices to laptops, government agencies to multinational organizations, voter registrations to national ID cards, biometric is evolving everywhere in every aspect of our lives. Here, we will talk about the top uses of biometrics in our society today.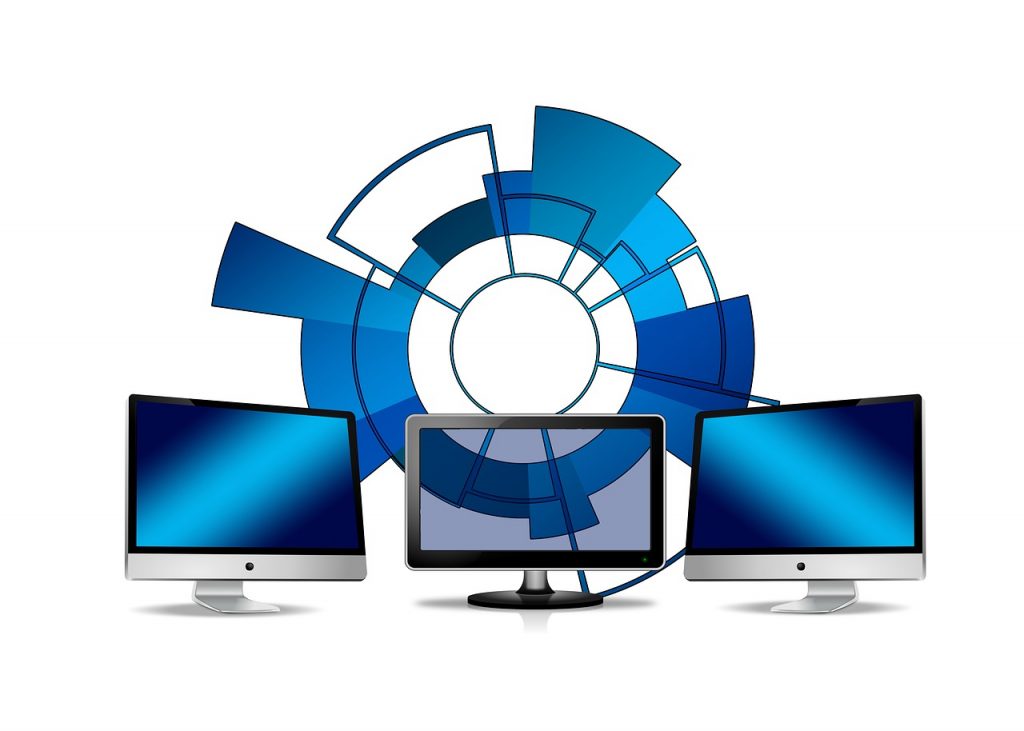 1.      Smartphone Security:
Biometric technology appeared as a serious security tool for more than a decade. But, the floodgate opened when Apple brought the Touch ID solution to recognize a person through fingerprint scanning on the iPhone 5s.
With the advent of biometric technology, mobile devices are now featured with fingerprint recognition, voice recognition, facial recognition, and other biometric modalities.
Almost all of the top smartphone companies are now producing biometric features enabled mobile phones to meet user demands.

Trend News: 21 Types of Biometrics in 2018 #13 is Shocking!
2.      Border Security:
Developed countries like US, UK, Canada, Australia, France, Japan and Russia to name a few have already deployed biometric technologies to tighten their border security.
Russia adopted biometric technology to capture fingerprint and face recognition of the tourists from visa-free countries.
Australian border guards trial iPhones as biometric border technology. Irish government has signed a framework to deploy biometric technology as border management solution. A report says that the number of digital identification and biometrics-based border control kiosks have increased by 71% CAGR over just the past four years.
3.      National ID:
Growing security concerns around the world constantly create a higher demand for biometric national identification program.
A large number of countries have already adopted this technology including France, Germany, Colombia, Greece, Iraq, Morocco, Albania, Sri Lanka, Maldives, Ukraine, Malaysia, India, Indonesia, etc.
Generally, a biometric national identification card is a portable light document that consists of name, birth date, address, citizenship, religion, a unique number and biometric profile.
Don't Miss: 10 Advantages And Disadvantages Of Biometrics
4.      Banking:
Banking is becoming more digitalized throughout the world to reduce identity theft and to reduce the long and hectic banking process. Biometric technology for banking makes it faster, convenient and trustworthy to the customers.
A report says that biometric banking is most popular in the UK. A new law has been approved to obtain fingerprint biometrics in all banks in Mexico.
Wells Fargo, world's biggest bank by market capitalization, has been trialing eye-scanning technology.
Unibank of Haiti also deployed biometric technology in their banking system to ease the process.
Many banks in South America, Europe, Asia and the Middle East are also moving towards adopting the biometric technology.
5.      Workforce Management:
Workforce management will take a place among the top uses of biometrics in our everyday lives. There are several purposes of using biometrics in workforce management such as identity management, time and attendance, point of sale access, etc.
A report says that time theft costs U.S. companies a combined $500 billion. Biometric recognition will prevent time theft, buddy punching, extra payroll and increase accountability, productivity, ROI, security, etc.
Read More: Future Of Biometrics: 5 Technologies to Watch in 2018
6.      SIM Card:
Several countries adopted biometric SIM card registration to prevent identity fraud. In Nigeria, tens of millions biometric fingerprints registered to prevent SIM card fraud.
The Indian government may deactivate the SIM cards that are not linked to Aadhaar, the nationwide mandatory biometric program.
Thailand is going to adopt biometric checks for SIM cards throughout the country soon.
Bangladesh has already completed their biometric SIM registration process in 2016.
7.      Hospital:
Uses of biometric technology in hospitals is very crucial in today's society. Mixing up patients' files is a common incident in hospitals because they keep the data of patient's name and date of birth only, which most of the time simply isn't good enough.
Biometric technology can reduce the error rate and enhance the security system. According to Grand View Research, Inc., the global healthcare biometrics market is expected to reach approximately 11.7 billion USD by 2024.
8.      Airports:
Australia's Canberra airport is set to trial contactless biometric SmartGets to improve the security and make the process more convenient.
Los Angeles airport is trialing biometric self-boarding solution by recognizing passengers through face scanner device.
Qatar's Hamad international airport takes massive plan to enhance the security with biometric technology.
Don't Miss: 21 Massive Airport Facial Recognition Adoption Example!
9.      Law Enforcement:
With the advances in biometric technology to identify a person impeccably, law enforcement agencies around the world continue to adopt this technology as a means of strengthening their system.
Many countries including US, UK, Russia, China, Japan, etc. have already benefitted from this technology for a long time.
A report said that U.S. law enforcement agencies have the facial recognition data of 117 million Americans. The UK's Home Office announced £26m in police innovation with biometric technology. The most common biometric modalities they use are fingerprints, iris and facial recognition, gait, and voice recognition, etc.
A research forecasts that the global law enforcement biometrics market to grow at a CAGR of 13.35% over the period 2014-2019.
10. Private Cars:
Transportation-as-a-Service (TaaS)/ Mobility-as-a-Service (MaaS) is going to replace traditional key system to unlock and drive a car very soon. The automotive industry is adopting fingerprint and iris technology to enhance security.
Car doors, seat and other parts will be capable of recognizing the owner of the car. Yamaha released a new motorbike enabling facial and gesture recognition.
A report says that the global Biometric vehicle access systems market will undergo a 14.06% CAGR to reach $854.8 million.
11. Laptop Security:
Apple's MacBook Pro has their fingerprint identification technology touch ID to unlock the device, using Apple ID and Apple Pay. Lenovo has brought fingerprint authentication based on FIDO (Fast IDentity Online) standards to its laptops.
Dell also introduced their high-end laptops with fingerprint technology. Samsung Notebook 7 is featured with fingerprint technology, Acer's new laptop model Swift 7 come up with a fingerprint sensor.
Asus has brought fingerprint technology in their new ZenBook 13 UX331UAL model. HP's 2018 Edition of the Spectre 15 x360 is shaping up with a fingerprint reader.
Breaking: 10 Massive Biometrics Examples That Revamped The World
12. Church:
Recently biometric technology has been adopted in many churches to increase the security and speed up the process. Facial recognition and fingerprint scanning are the most common biometric modalities in church.
These technologies help to establish a concrete audit trail and make the process convenient with user-friendly system design.
13. School:
US, UK, Belgium and many other countries implement biometric devices in school premises. It is a growing technology in U.S. education sector. It will enhance the security and make the enrollment process more efficient. Fingerprint recognition technology is the most widely used biometric modality in schools.
A report by Technavio says that biometrics in the education market sector in the U.S. is expected to grow at a rate of 23.65% (CAGR) between 2014 and 2019.
14. Gym:
To enhance the enrollment process, reduce the security risk and improve customer satisfaction, gym authorities have adopted biometric technology in many countries.
Gyms generally follow a strict "members only" rule, so fingerprint technology can play a vital role here by allowing members to enter the gym by punching their fingers on the fingerprint device. It is easier, convenient, modern and user-friendly technology.
15. Shopping Malls:
A mall in Manila, Philippines has installed biometric registration booth in 2015. The chairman of Commission on Elections (Comelec) Andres Bautista, enrolled himself in the registration booth by digital photograph, signature, and fingerprints.
However, it is only the beginning of the uses of biometrics in shopping malls.
16. Prison Secure:
To keep better track of inmates, many countries including U.S., Philippines, Mexico, Netherlands, etc. started deploying biometric security in their prison security systems. It will help to eliminate the hours of manual entry job to enlist the daily processing of inmates.
Every inmate will be enrolled in the biometric database system that would know their physical and behavioral characteristics, crime type, punishment, entry and exit date, duties, etc.
As the rate of global crimes and threats continue to rise these days, it's important to improve the prison security management for public safety.
17. Public Transports:
The uses of biometrics in public transport is very crucial for today's society. Fingerprint and face scanning technology are now public demand for every kind of transportations including planes, buses, railways, taxicabs, etc.
Shanghai's underground metro will adopt biometric technology to recognize passengers.
A biometric technology firm from San Diego is planning face recognition technology for the subway.
An Italian firm is planning to use face recognition with the autonomous vehicle.
18. Blood Banks:
To eliminate the duplicate issue, data entry error and carrying a national identification card along with you, biometric technology is emerging in blood donation organizations.
The Indianapolis-based Indiana Blood Center took the biometric tool to eliminate these problems forever and they have succeeded.
An Indian firm is also trialing biometric blood bank management system.
19. Government Welfare:
Recently, India has built a massive biometric database named Aadhaar for 1.3 billion people to enhance the government welfare programs.
Pakistan has also taken a biometric project of social welfare program like Aadhaar.
The government of Philippines announced a biometric project, which will help them to reach the senior and disabled citizens to provide government welfare benefits.
South Africans also have to enroll themselves through a biometric device to get the government aid.
20. Election:
Many nations already adopted biometric technology for national elections.
According to International IDEA's ICTs in Elections Database, more than 50 countries have already started using biometrics in elections including the Philippines, India, Brazil, Mexico, Venezuela and Zimbabwe.
21. Refugee Registration:
Unfortunately, the global refugee crisis is swelling gravely and specially in the last few years. The countries that are providing shelters for the refugees are feeling the pressure of having a full biometric database for those refugees.
UNHCR estimates that more than 65 million people are displaced as of now. German migration agency is trying to enroll all refugees in their country to fight fraud.
Almost half of the Rohingya refugees who have been displaced cruelly from Myanmar and provided shelter in Bangladesh last year, have completed their biometric registration.
Ethiopia is also planning to enroll all refugees via biometric technology by the end of 2018.
22. Sports:
The organizing committee of 2020 Summer Olympics and Paralympics in Tokyo, Japan announced that they will use face recognition technology to ensure the security of all attendants.
23. Driver License:
Six U.S. states including Iowa, Colorado, Idaho, Maryland, Washington, D.C. and Wyoming will trial digital driver's licenses with fingerprint technology in 2018.
The government of Philippines announced 500,000 biometric driver licenses per month.
The Australian government has also expanded facial verification system by seeking access to driver's license photos.
24. Hotels:
Biometric technology can help you to book a hotel in Singapore. You can now stay in a hotel of Singapore without any paperwork, only your fingerprint and face recognition will do the job. It is a big leap to make their country more tourist friendly.
25. Public Bathrooms:
Yeah, you heard it right. Though it sounds odd, China has actually implemented face recognition devices in public washrooms in order to stop toilet paper stealing.
Beijing authority was facing this problem for many days and now they came up with this high-tech solution to combat with the mighty toilet paper thieves. Chinese people are awesome.
The uses of biometrics technology will be increasing in coming days. As people are now more concerned about their security than ever, biometric authentication is the technology that can provide the exact security people need. However, these top uses of biometrics are getting very usual in our daily life. It's high time to familiarize ourselves with this technology and brace the upcoming authentication systems.
It will be highly appreciated if you share your thoughts with us in the comment box. Thanks for being with us.