Biometric technology is the hottest topic these days. Every now and then we are hearing that this government, that company is running after various biometric modalities including facial recognition, fingerprint technology, voice recognition, etc. Interestingly, just a decade ago, this topic was far away from being a hot topic and was surrounded by a lot of curiosity and controversy. Then, who is responsible for bringing this topic to public gossips? Let's find out the top 10 biometrics examples that are basically responsible for making this uproar in biometric technology.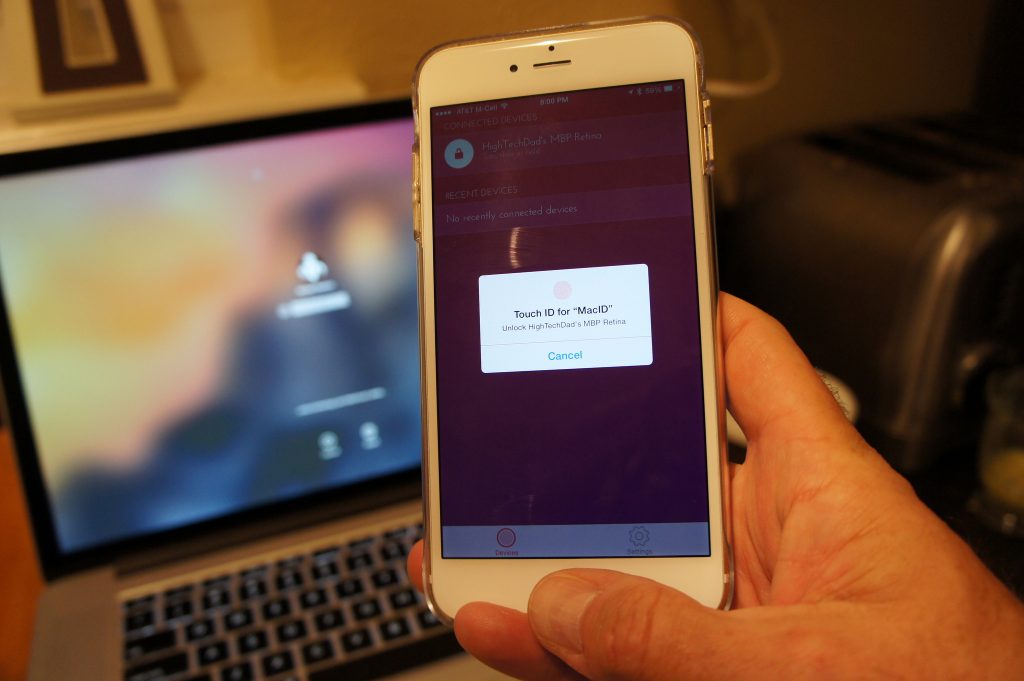 1.   Facebook
The number of Facebook users has already crossed 2 billion per month. To identify each user, Facebook purchased facial recognition company Face.com for $55-60 million in 2012 which can automatically tag photos of users after uploading. They are capable of finding out your close friends from the constant group photos you are uploading on Facebook, which helps them to rank the posts on your news feed.
According to Facebook, this technology has a success rate of 98%, which is even better than FBI. The algorithm is now so advanced that they can find your photo even if you're not tagged there. No doubt, it is one of the biggest examples of biometrics so far.
2.   Apple's Touch ID
Biometric authentication system was first unveiled on mobile phones by Toshiba G500 and G900 in 2007. But, everyone went crazy when Apple introduced the fingerprint authentication feature in iPhone 5s just five years ago in 2013. This technology has been used on all iPhones since 2013's iPhone 5s. All mobile manufacturer companies were bound to start including this feature on their high-end phones following Apple because of its attraction by users.
This all started after Apple acquired a fingerprint identification management company named AuthenTec for $356 million in 2012. Now people are very comfortable with biometric technology and the uses of biometrics is rising to the heights of mountains, thanks to Apple's vision.
According to a report, more than 700 million iPhones are currently in use worldwide, which means millions of people are using Apple's fingerprint recognition technology every day. Even, with its latest facial recognition technology, Face ID, allows you to unlock your phone with your face, instead of the previous fingerprint technology. Definitely, it is a game changer in the biometric industry.
3.   FBI Mega Database
FBI has stored a huge biometrics database of the American people and their activities. Known as "mega-database", it contains various types of biometrics including fingerprints, photos for facial recognition, iris patterns, and a voice and gait recognition database. According to a report, they collect the data from a variety of government and non-law enforcement sources including those who apply for jobs, security clearances, and immigration purposes.
4.   Aadhaar
Aadhaar, the largest biometric database in the world, is one of the most significant biometrics examples in the world. To mitigate the corruption in subsidies which wasn't delivered to the right people properly, the Indian government decided to adopt a countrywide identification process similar to the Social Security number (SSN) of US residents in 2008.
After a decade, it has become the biggest biometric database with more than 1 billion people's biometric identity. The government claims that Aadhaar has already helped them to save around $5 billion. They believe that the purpose of creating this gigantic database is not limited, and it has a lot more planned to serve the Indian residents.
Despite some critical security concerns of protecting the data, Aadhaar is an example for every country to serve their people better.
5.   Security Camera in Moscow
The city government of Moscow has installed around 170,000 cameras in public places including building entrances and subways, five years ago. They claim that it helps to mitigate the number of crimes since then. But, they are upgrading the network of 170,000 surveillance cameras by adding facial-recognition technology. Already six serious criminals have been caught immediately using this technology according to a report.
NTechLab, a Russian based facial recognition technology company, is the mastermind behind this huge project. They can track everyone on VKontakte, the most popular Russian social media network as like Facebook, via an app named FindFace. VKontakte has almost 100 million monthly active users and more than 5 billion messages are shared daily.
6.   China's National Identification Program
China is building a robust biometric technology to recognize each and every one of its 1.3 billion people within just 3 seconds. The core biometric modality of this program is facial recognition technology that was launched by the Ministry of Public Security in 2015. It is the biggest initiative of facial recognition technology in the world.
7.      Lloyd Banking Group's partnership with Microsoft
Lloyd banking group has set a deal with Technology giant Microsoft to tighten their banking security. The customers of Lloyd bank, Halifax and Bank of Scotland need to use fingerprint and facial recognition technology to log into their account for online banking. They are the first financial service provider to implement biometric technology in the UK.
8.      JP Morgan Chase
The 200 years old JP Morgan Chase is one of the largest multinational banks and financial systems in the world. They serve millions of individuals, governments and giant corporate clients around the world. Recently, they ditched the old password based system and adopted the fingerprint recognition technology for its mobile app. The customers of this financial institute can now transfer money through the mobile app's inbuilt fingerprint sensor on their Android or iOS devices.
9.      Japan – Cashless and Cardless Tourism
The Ministry of Economy, Trade and Industry of Japan adopted fingerprint technology that can make payments, check-ins and other benefits for tourists. This new system is called "Touch and Pay" that uses a unique fingerprint recognition technology provided by Liquid Inc. Tourists in Japan can pay for shopping, hotel booking and other services using just their fingerprint. It reduces the hassles of changing currency for good.
10. Alibaba – Smile To Pay in China
Alibaba has announced their new digital payment system "Smile to Pay". Recently, they trialed this project with KFC in Hangzhou, China. With this system, you can pay your bill by only smiling in front of the 3D camera. You don't require any cash, card or even a smartphone to pay the bill. This is surely a great biometrics example of recent times.
Other remarkable examples of biometrics adoption are seen in the USA border, Japan subways, Philippines, Amazon, Microsoft, MasterCard, etc.