From the days of the Matrix, we may have envisioned that by the year 2018 we would be flying around in our cars. If not you, then I sure did! We're not too far behind, to be fair.  We see the odd prototype invention by some genius on our newsfeed about the latest breakthrough. But scientists and tech enthusiasts have made quite the progress. But one of the most amazing & personal favorite is face recognition application. Apple made the breakthrough in unlocking the Apple X with our face but we are still unlocking our doors with a key!
Interestingly, the most iconic scenes on movies & television of face scan for authentication & authorization has become our reality today. Yes, it may sound strange, but our physical attributes are currently being used in many sectors for payment verification, granting access and overall, for the enhancements in security & surveillance systems. Other than our ill-intentioned counterparts such as cybercriminals, the benefits of digital assets is the need of the hour and benefits all of us universally. The application of facial biometrics has spread across industries such as design, manufacturing, construction, law enforcement and healthcare.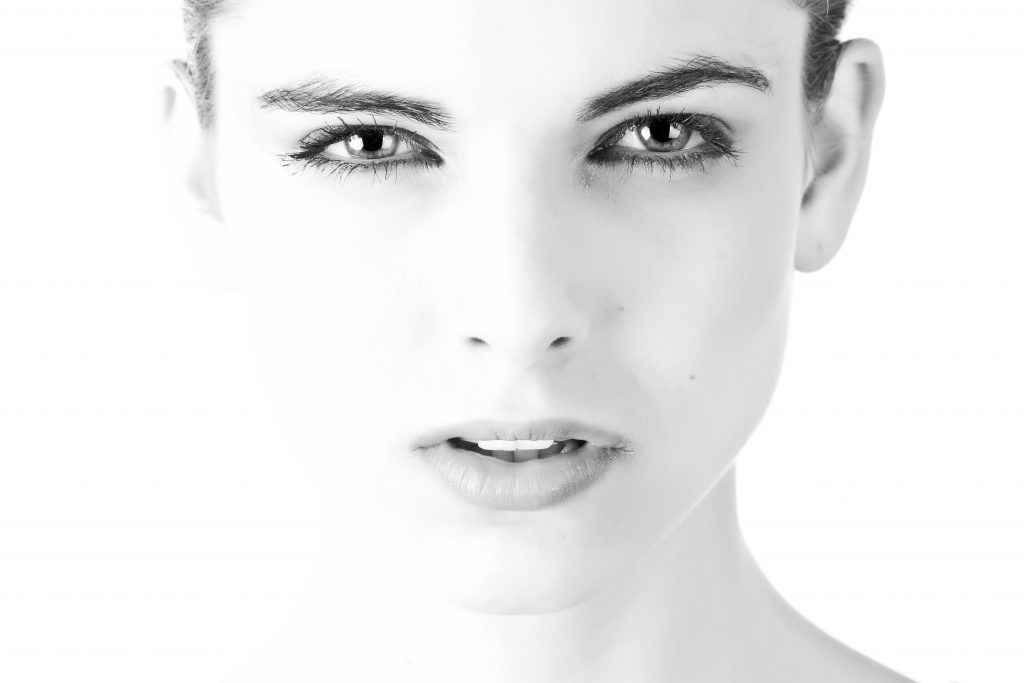 The security industry has been the most dominant in the uses of face recognition application over the years. However, the facial biometrics industry has expanded to other industries such as retail, marketing and health. In the next 5 years, by 2022, the growth of this market is projected to generate up to $9.6 billion in revenue which is approximately a compound annual growth rate (CAGR) of 21.3%. These numbers may not portray the influence on different sectors and its subsequent development.
In this particular article, we aim to look specifically at the various applications of AI in the facial recognition technology. This will allow us to understand the overall market and its current and emerging trends which will shape the thoughts & ideas of business leaders to impact their particular sector.
1.    Payments
The payment industry has been going through the most rapid of evolution over the past decades and it is no surprise as to why. Businesses & consumers both want a simpler and more secure payment processing system. The rise of online shopping and mobile payments, the need to pay in cash or card has seen a massive downfall and it's one of the things which appeals to consumers for the near future. The implementation of FaceTech will require not even their cards or mobile devices for payments.
MasterCard launched a revolutionary new concept through its selfie pay app called MasterCard Identity Check in 2016. This app would simply take a photo using the phone camera to confirm payments by consumers, simple as that!
The use of facial recognition application is already in fairly wide usage in stores and at ATMs. But the need for it to venture into the world of online shopping is the next logical step. The booming Chinese ecommerce firm Alibaba has planned on the implementation of this technology for its purchases using its affiliate payment software Alipay.
2.    Access Control
In addition to payment verification, facial biometrics can be used in a variety of ways for device access controls. For mobile devices, this would mean the replacement of passcode and pattern for accessing these physical devices and objects. More and more manufacturers are using FaceTech in their devices such as Apple, Samsung and Xiaomi Corp.
This seeming small scale implementation will open ways in the future for cars, houses, and other secure physical locations. The luxury car manufacturer, Jaguar, is working on a potentially parallel technology called the walking gait ID. Other organizations are well aware of the advantages of such technology, especially those working with sensitive data facilities.
The use of facial recognition technology for computer usage is an exciting system as well. Computer terminals secured with facial recognition technology allows users to leave their terminal without the need to lock or otherwise secure it. When the user leaves the terminal, the mouse & keyboard is disables while covering up the monitor with a screensaver. The computer terminal is fully functional only when the user is back at the terminal and is fully authorized. Unauthorized users will be denied access.
Read More: 10 Best Face Recognition Apps For Android And IOS 2018
3.    Security
Trueface.AI – Fraud detection
One of the most common barriers in the implementation of facial recognition technology is, fraud detection. The inability for AI to distinguish photograph from an actual human face can have massive fraudulent effects. Developers at the Trueface.AI, are working to resolve this massive flaw are using deep learning and facial recognition together to develop a doorbell called Chui. The deep leaning algorithm used by Trueface.AI was trained through thousands of potential "attacks" over the past few years. According to reports, the Trueface.AI's technology is gaining acceptance by various companies across industries including healthcare and banking.
Kairos – Fraud detection
Kairos is without doubt one of the largest companies in the facial recognition AI field. Kairos has combined the usage of machine learning with computer vision for its facial recognition features. The suite of tools used by Kairos allows it offer standard facial recognition with additional abilities for detecting gender, age and ethnicity.
Walmart – Shoplifting prevention
Retail giant Walmart, in 2015, began testing facial recognition in some of its stores to counter shoplifting. Reportedly, it discontinued due to consumer privacy concerns. The retail sector, especially major retailers continue to discretely explore facial recognition technology for security purposes.
MasterCard Identity Check Mobile app
As mentioned earlier, passcodes, passwords & other key input methods of authorization in the online industry has become a burden. The implementation of facial recognition by MasterCard for its MasterCard Identity Check Mobile app has introduced the ability for consumers to verify their online payments using either fingerprints or facial recognition.
Interestingly, a consumer survey found that 92% of the 750 app users in the Netherlands found the app "more convenient than passwords". In the United States, 86% of 200 consumers surveyed, found the app "easier to use than passwords". This influenced other industries such as Bank of America to emerge in efforts which focuses on biometric recognition such as retinal scan for user login for piloting a mobile banking app.
Airport
The Fresno Yosemite International (FYI) airport of California deployed Viisage's face recognition application in October, 2001. The system was specifically designed & aimed at airport security purposes. The system would inform airport public safety anytime a matching appearance of known suspects were roaming the airport. Airport safety officers would take over once a suspect was matched for subsequent investigative procedures.
4.    Criminal Identification
FaceTech has the most potential in the identification process for criminals by investigative organizations. The US Federal Bureau is in the process of implementing machine learning algorithm for identifying suspects from IDs, driver's licenses, etc. It is a simple yet effective solution to keeping unauthorized entities from escaping or even intruding facilities. The FBI has an extensive database with more than half of the national population. The integrated usage of other tools such as AI cameras will enable the fast & easy identification of smugglers and other criminals.
5.    Surveillance
While security & surveillance may not go hand in hand as ideally would be required, the issues of privacy and personal independence becomes the most difficult barrier. However, surveillance in actuality has a far lower satisfaction level when used with facial recognition. This is due to environmental conditions such as lighting, exposure, angle, etc. which pose a massive challenge.
The Newham Borough of London uses over 300 cameras using closed circuit TV (CCTV) to survey its town center. According to the City Council, it has helped in achieving 34% drop in crimes. Similar systems are used in Birmingham as well. Visionics was granted a contract by the National Institute of Justice to develop a CCTV system in 1999.
6.    Healthcare
In the healthcare industry, the sensitivity of information is critical and it is often necessary for doctors and patients to be somewhat emotionally connected. So, the use of FaceTech could be enhanced to not only identify a person but also, identifying potential illnesses based on the patient's features. This would drastically improve the rate of diagnosing patients in healthcare centers as well as in reducing waiting times. However, the lack of emotional connection with the patient which comes at the cost of a long month after month wait, may well be what most of us seek instead of a virtual consultation.
AiCure – Medication adherence
One of the major challenges in the healthcare industry is the inability for healthcare professionals to cope with medication non-adherence or non-compliance by patients. A patient may be prescribed to take a dosage but if that is not taken correctly at the right time then the doctor cannot possibly be blamed. In the US alone, more than 50 percent of patients with prescription medication do not comply with their prescriptions. This results in more hospital admission and $100 billion in estimated annual costs which could have been prevented.
In 2010, an AI company integrated facial recognition technology with computer vision to develop AiCure, aimed at improving the medication adherence practices. An app which is driven with an algorithmic software accessible by mobile devices. In the pilot study conducted in 2017 with 75 schizophrenia patients, the app reported 89.7% drug adherence rate compared to the traditional rate of 71.9%. The study emphasized the massive potential for facial recognition application to impact the healthcare industry, patient success rates and even the economy.
ePAT – Pain management
According to reports, approximately 100 million Americans suffer from chronic pain, which is one-third of its total population. The medical costs related to pain and pain relief is up to $630 billion per year. In the global scale, this translates to over 1.5 billion individuals with chronic pain.
ePAT is an app designed to detect facial hints of pain using facial recognition technology. It also allows users to enter "non-facial pain cues" such as "vocalizations, movements and behaviors" to determine a pain severity score, which could then be subsequently be treated with appropriate care.
7.    Marketing
In the marketing industry, the scope for the use of FaceTech is massive since the target market is determined by looks. While the issue of data confidentiality and the need to provide personal space to individuals even when they are in public remains a concern. FaceTech will allow businesses to easily distinguish demographics and offer related ads. For example, if individuals who are male and 12-21 years old is established, ads for the latest games may be displayed.
Tesco, the grocery giant, has plans of implementing OptimEyes screens on approximately 450 petrol stations in the UK to target customers for ads. The company's CEO, Simon Sugar, informed that this is massive innovation in retail marketing. The success of such as plan relies heavily on the technology software and hardware cameras for successful implementation.
FaceDeals – Target marketing
The app Facedeals is one which will work to improve loyalty amongst customers. It functions by recognizing customers as they enter a particular store and offering them personalized offers by accessing their Facebook habits and sending them a notification. While this may seem to be a massive breach in privacy, when used with the right intent, this is potentially the most accurate form of target marketing.
Others such as Listerine and Dutch coffee maker Douwe Egberts have also expressed deep interest in integrating facial recognition application for their marketing campaigns but reports are yet to be confirmed.
8.    Video Games
Basketball Video Game
Last fall, the NBA2K15 as the latest of the long dominating basketball game series, used facial recognition technology to place you in the game itself. Allowing gamers to play alongside their favorite stars. It was available for the Xbox One and PlayStation 4 platforms. While the use of cameras and 3D mapping could be less than optimal, the focus shows promise for an exciting future in the gaming industry using FaceTech.
9.    Vending Machine
There are particular vending machines in the UK which allow you to use its services even if you forget your wallet at home. It is more than convenient as this can be enhanced to use it to regulate age sensitive and diet sensitive items in places such as schools, gyms, hospitals, etc. individuals may be recognized and refused to process purchases if they are underage in schools, or have particular dietary restrictions in gyms or hospitals. The possibilities are endless using facial recognition application in vending machines.
10. Pay-per-laugh
A Spanish comedy club in Barcelona was misfortunate due to government-imposed taxes on theatre tickets. The club was struggling to make profits and used facial recognition for a revolutionary and innovative experiment. It created a "pay-per-laugh" ticketing system which would charge the audiences based on how many laughs they give during the show. The pricing was capped to avoid surprising bills at 24 euros, or 80 laughs. This resulted in a huge success for the club and the revenue was way above the traditional ticketing system.
Conclusion
The numbers of the biometrics industry today suggest that by 2025, this industry will be worth at least $15 billion, if not more. It is an industry which investors and consumers have their eyes on in the near future. Whether its security, surveillance, marketing, finance, government, or healthcare, this industry is surely a helpful tool for enhanced services. The technological advancements of the future will only better the resources we have and make it more effective and efficient.
While a certain industry or corporation may be in the lead, but as a whole, all industries will surely be chasing a revolutionary route using biometrics and the world will watch on.